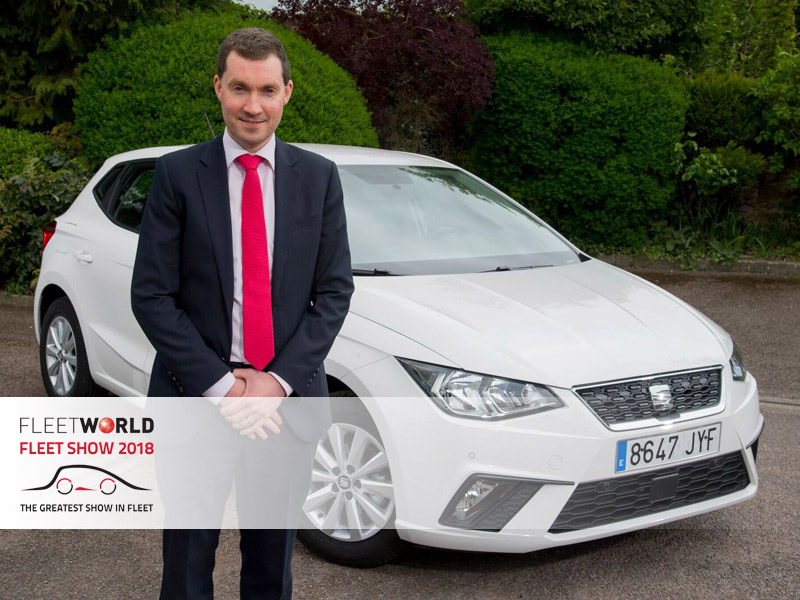 Visitors to tomorrow's Fleet Show at Silverstone will be able to test-drive the entire, award-winning range from Seat, including rare performance models.
Named the most improved manufacturer at this year's Fleet Honours in recognition of its brilliant new products and a focus on putting fleet at the core of the business, Seat will provide an opportunity for show-goers to gain first-hand experience of its full range, with a total of eight cars from across the range available to test-drive around the Silverstone circuit.
This not only includes Arona and Ateca SUVs, Ibiza and Leon models but also gives attendees a first-hand glimpse of the highly anticipated Arona FR Sport and Ateca FR.
And visitors also get the chance to take to the legendary Silverstone circuit in one of two pulse-racing Leon CUPRA 300 models.
Seat head of business sales Peter McDonald will also be on the stand along with fleet sales manager Justin Costello to offer expert guidance.
McDonald said: "The Fleet Show has become the unmissable fixture of the industry calendar, giving the perfect opportunity for fleet decision-makers to get the inside scoop on the best cars for their fleets.
"Seat is coming off the back of one its most successful years to date, breaking sales records and sweeping awards as a result of strides in both our product line-up and fleet services, and we can't wait for show-goers to experience both at the Fleet Show 2018."
Seat full test drive line-up:
Model
Derivative
ARONA
FR Sport 1.5 EVO 150PS
ARONA
SE TECHNOLOGY 1.0 TSI 115 PS 7-SPEED DSG-AUTO
IBIZA
FR 1.0 TSI 115 PS 6-SPEED MANUAL
LEON 5DR
SE DYNAMIC TECHNOLOGY 1.6 TDI 115 PS 5-SPEED MANUAL
ATECA
FR TECHNOLOGY 1.4 ECOTSI 150 PS DSG-Auto
ATECA
XCELLENCE 1.4 ECOTSI 150 PS DSG- Auto
LEON 5DR
CUPRA 300 2.0 TSI 300 PS DSG-AUTO
LEON ST
CUPRA 300 2.0 TSI 4DRIVE 300 PS 6-SPEED DSG
Static Vehicles
Model
Derivative
ARONA
FR SPORT 1.0 TSI 115 PS 7-SPEED DSG-AUTO
ATECA
FR 2.0 TDI DSG-AUTO 4DRIVE 190 PS 7-SPEED DSG-AUTO
Meet the industry's biggest suppliers, network and attend a packed seminar session, and experience the latest cars and vans at the Fleet Show, held at Silverstone. Secure your place by registering at www.thefleetshow.co.uk.