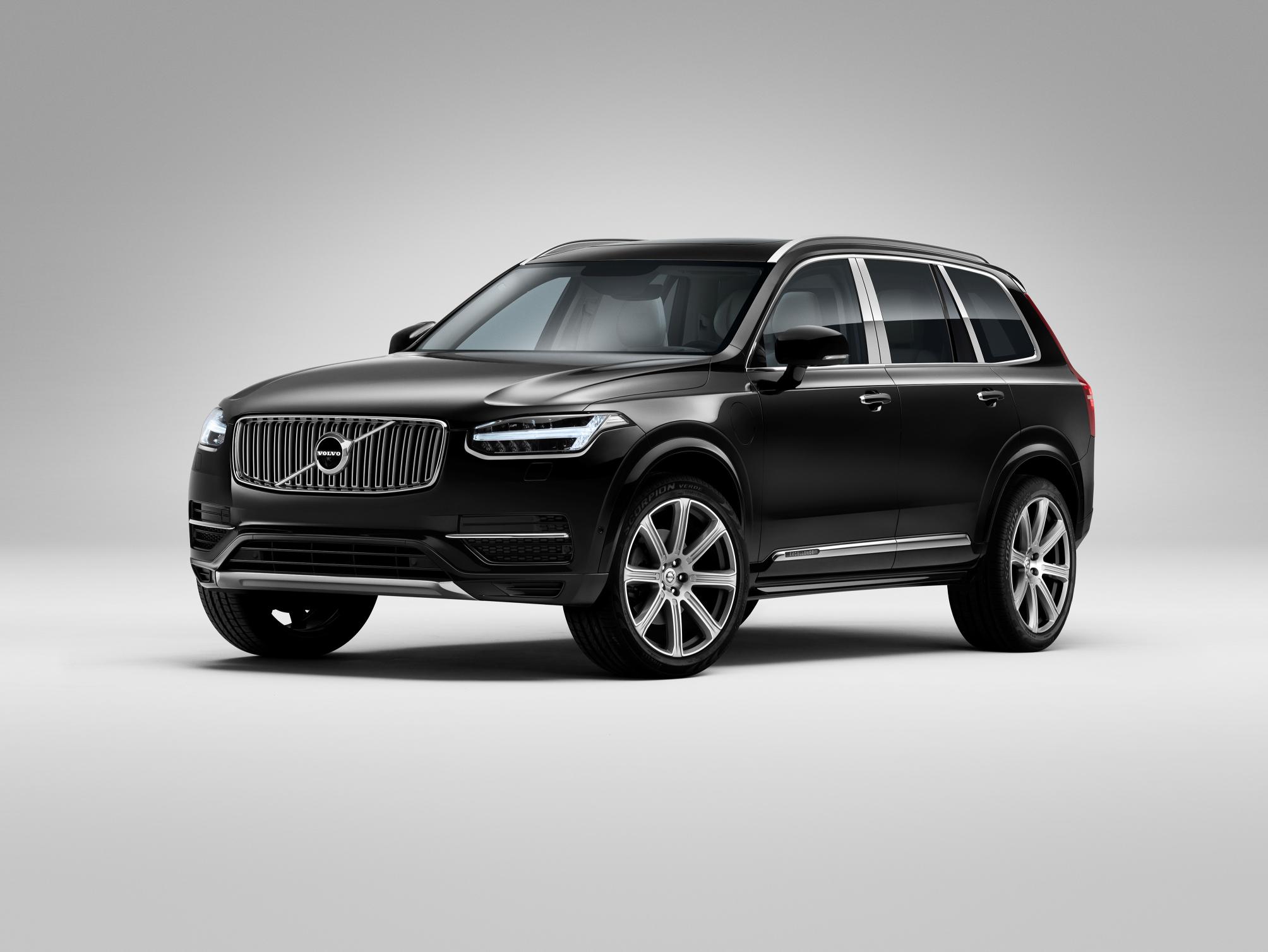 Next week's Silverstone Fleet Show will see the exclusive four-seat XC90 Excellence – said to be the most luxurious car in Volvo Cars' 89-year history –make its first official UK appearance.
The top-of-the-line XC90 Excellence is based on the award-winning XC90 SUV and further reinforces the company's credentials as a premium car maker.
Featuring extended leather-covered surfaces, the finest-quality upholstery and hand-crafted crystal glasses from Orrefors, the famous Swedish glass maker, this special-edition XC90 will be on static display as part of Volvo's indoor exhibition on Wednesday 11 May at the Show.
The superior comfort of the individual and adjustable rear seats, combined with a massage function and specially designed headrests, is further augmented with a refrigerator, two folding tables and cup holders with both heating and cooling functions.
The XC90 Excellence is built on Volvo's modular Scalable Product Architecture (SPA) and comes with the award-winning T8 Twin Engine plug-in hybrid powertrain, offering three distinct driving modes in one car – Pure, Hybrid and Power. This means the XC90 Excellence can provide up to 410hp combined with impressively low emissions.
It follows in the footsteps of the XC90 First Edition, a special and limited series of 1,927 individually numbered cars sold only online via www.volvocars.com. All 1,927 XC90 First Edition cars, celebrating the year Volvo was founded, were sold out within 48 hours of the start of sales in 2014.
Selwyn Cooper, head of business sales at Volvo Car UK, said: "We're very excited to be able to debut the XC90 Excellence in the UK at this year's Fleet Show. The XC90 Excellence offers a sublime and luxurious experience that demonstrates the progression of the Volvo Cars brand and, thanks to the SPA platform, has opened up a range of new opportunities for us in terms of how Volvos can be designed, built and equipped."
Online sales of the XC90 Excellence have now started in Belgium, France, Luxembourg and Switzerland, while China will be added later this spring. For the UK market, the purpose of bringing the car to events such as Fleet Show is for Volvo Car UK to gain consumer feedback at industry shows.
For more details of the Fleet World Fleet Show 2016, please visit http://www.thefleetshow.co.uk or phone 01727 739160.